4D Statistics & History
4D Statistics & History
History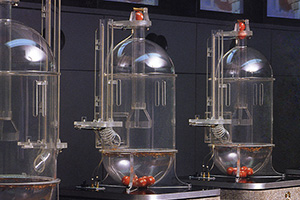 Singapore Pools started selling 4D bets in May 1986 on newly introduced computerised gaming systems. This move to utilise technology in our operations was a key milestone in our company history.
In April 1993, the 4D draw was tied to the Singapore Sweep draw, as it still is today. Every first Wednesday of the month, 4D Winning Numbers are reflected as last four digits of the top 23 winning number combinations of the Singapore Sweep draw.
Regular 4D draws take place every Wednesday, Saturday and Sunday.
Odds of Winning
Chances of your 4D number combination winning a prize differ, depending on your chosen bet type.
| Prize Category | Odds of Winning for Each Four-Digit Combination |
| --- | --- |
| First | 1 in 10,000 |
| Second | 1 in 10,000 |
| Third | 1 in 10,000 |
| Starter | 1 in 1,000 |
| Consolation | 1 in 1,000 |
| Any Prize | 1 in 435 |
Calculate Prize
Won a prize? Use this calculator.
Check Past Winning Numbers
Enter any 4D number combination to find out its winning history.
4D Drawn Number Frequency
​Browse through the Drawn Number Frequency since May 1986.
Note: Statistics are provided for information purposes only. Every number has an equal chance of being drawn, regardless of where the ticket is purchased.